We are Sigma Phi Delta, a social-professional fraternity of engineers from all walks of life. With 25 active chapters across the United States and Canada, our brotherhood is the premier international fraternity for men in our profession.
Sigma Phi Delta welcomes all male Engineering students at Virginia Tech to join us for Open Rush. Come with your friends, roommates, and peers for a chance to meet the brothers and learn more about us!
Closed Rush
Invite Only
Time TBD
Interviews
Invite Only
Time TBD
Questions or Concerns?
Contact our Rush Chair!
​
​
Ryan Palmer
Phone: (732)-850-5497
Email:
​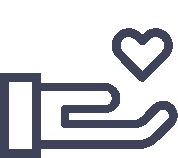 "To his superiors, an Engineer should be
dutiful
; to his co-workers,
helpful
; to his subordinates,
generous
; to all men,
brotherly
."
excerpt from the
Sigma Phi Delta Code of Ethics